Spectrum Management Tools
The following collection of various free spectrum management tools and resources are available to assist in communications system design. Contributors are Jose' Santiago – AT&T, Klaus Bender – Safesite, Inc., Thu Nguyen – Radio Dynamics, and Pam Cheeks – AT&T.
---
Universal Licensing System
The FCC's Universal Licensing System includes various search features, including callsign and license search.

Congested Area Program
The Congested Area Program is used to identify areas which the FCC has considered to be congested.
Distance Check Program
The Distance Check Program calculates the distance between two entered coordinates by using the criteria found in Rule Section 73.208(c).
US Borders/Regions Program
The US Borders/Regions Program determines the distance to the Canadian and Mexican borders and determines in what region the entered coordinates reside.

Antenna Structure Registration Program
The Antenna Structure Registration Program is the process under which each antenna structure that requires FAA notification — including new and existing structures — must be registered with the FCC by its owner.
TOWAIR Program
The TOWAIR Program enables the user to enter and submit key information about their antenna structure in order to determine whether or not registration with the FCC is necessary.
Office of Engineering and Technology
The Office of Engineering and Technology provides advice on technical and policy issues pertaining to spectrum allocation and use.
International Bureau Application Filing and Reporting System (MyIBFS)
International Bureau Application Filing and Reporting System (MyIBFS) is an internet-based system that allows for electronic filing of a variety of international and satellite applications.
Code of Federal Regulations (CFR)
The Code of Federal Regulations (CFR) is the codification of the general and permanent rules published in the Federal Register by the executive departments and agencies of the Federal Government.
Electronic Code of Federal Regulations (eCFR)
CFR Title 47 – Telecommunications
Chapter I -Federal Communications Commission
Chapter D – Safety and Special Radio Services
Part 101 – Fixed Microwave Services
Geostationary Orbit Avoidance Computer Program
A computer program to calculate geostationary orbit intersection.
Go to https://ntrl.ntis.gov/NTRL/ and search for: ''Geostationary Orbit Avoidance Computer Program'' by Richard G. Gould, Common Carrier Bureau Report CC– 7201, FCC, Washington, DC, 1972. This latter report is available through the National Technical Information Service, U.S. Department of Commerce, Springfield, VA 22151, in printed form (PB–2111 500) or source card deck (PB–211 501).
Spectrum Watch
SiteSafe offers tools to help prepare land mobile applications on our Spectrum Watch site.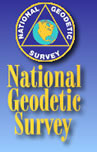 NADCON (North American Datum Conversion)
NADCON allows conversion of latitude and longitude from NAD 27 to NAD 83 or from NAD 83 to NAD 27.
Powersum and EIRP Calculation Spreadsheet
An Excel spreadsheet provided by Jose Santiago of AT&T.
Legacy Antenna Pattern Data Archives
Legacy Radio Frequency Systems (RFS) Antenna Data
In 1999, Cablewave, Celwave, and RFS merge worldwide operations and formed Radio Frequency Systems. RFS designs and manufactures end-to-end RF solutions for wireless and broadcast networks. RFS offers a full range of antennas from 3 GHz to 80 GHz in sizes ranging from 0.4 feet (13 cm) to 15 feet (4.6 meters). Contained within are RFS legacy microwave antenna patterns in a .DAT and .ADF file format.
Legacy Andrew Antenna Data
Before Andrew Antennas was acquired by CommScope, they widely distributed a set of computer tools to assist microwave systems designers in the use of their products. These tools were released, free of charge, on a CD-ROM and known as the Andrew "Power Tools" CD. These tools could also be freely downloaded from the Andrew Antennas web site at www.andrew.com. For more information on the Andrew "Power Tools" see the Andrew Catalog 38 extract pdf file in this archive.
Gabriel Antenna Data Archive
The source of the legacy Gabriel antenna data contained in this archive is the circa 2003 version 3.0 Gabriel Catalog 990CD. This 3.5 inch format CD-ROM was freely distributed by Gabriel Electronics, Inc. at various microwave radio trade shows during the early 2000s. It contained the Gabriel antenna catalog and antenna pattern data files in NSMA and Adobe .pdf formats. The NSMA antenna data files from the CD-ROM are included in this archive.
Disclaimer: These patterns were publicly available. NSMA is not responsible for their accuracy or content. They are posted as a reference tool for spectrum managers. Contact manufacturers or industry professionals for further guidance as to their accuracy.
The National Spectrum Managers Association (NSMA) has provided the above tools as a convenience to our members and guests and takes no responsibility for their accuracy, timeliness or appropriate use. Use at your own risk.
Learn More With Our Resources